Marine Hydraulics, Sales & Service in Rhode Island
Rhode Island Engine Company specializes in the maintenance and repair on your shipboard hydraulic systems and equipment.
We have the team of technicians and suppliers to keep your vessel operating. We can keep your equipment operating with minimum downtime and increased reliability.
REQUEST INFORMATION / QUOTE FROM R.I. ENGINE CO.
If you would like more information about us, our products or services OR need an estimate, please use our quick & convenient online contact form.
Manufacturers include, but are not limited to:

Oilgear Marine Hydraulics
Components for your every application... From Oilgear's lines of fixed and variable displacement pumps to our high pressure cartridge valves, Rhode Island Engine Co. has the answer. Oilgear engineers its Electronic Controller and other electronics to control your components; hydraulic or otherwise. Along with pumps and electronics, Oilgear also manufactures a line of rugged Flow Meters for applications in the harshest of environments. Oilgear's hydraulic contributions don't stop there. At Rhode Island Engine Company, we also offer a comprehensive line of Oilgear's prefill, screw-in and slip-in cartridge valves as well as custom integrated manifolds. Choose the components you need at Oilgear. Not sure you know which components are right for you? Contact our qualified applications engineers and have them assist you in your decisions to find the correct components for your applications.

Eaton Marina Power and Lighting Products
Eaton's marina power pedestals are the most innovative in the industry. Rhode Island Engine Company can equip your vessel, our line of Eaton marina units are packed with the features you need, and are flexible enough to adjust to your specific requirements.

Hägglunds Drive Systems
Reliable high quality products for improved performance. The drive to deliver - from challenge to performance. We realize that customers don't actually want to buy a Hägglunds Drive Systems product: they simply want the best solution to a challenge. So we start by listening carefully, then draw on our long experience to understand the nature of that challenge. More often than not some inventive thinking is required. A different kind of strength. Demanding industries require tough and reliable products. But is that enough? We don't think so. Of course products are important, but they are not the whole story. We offer a different kind of strength, which comes from our focus on people. That's what makes us drives different.

KYB
Making the Sea Safer and More Comfortable with Technology. KYB hydraulic and tension control technology makes transport, support, rescue and other work at sea more comfortable for submarine exploring vessels and mother ships.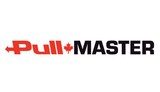 Pull Master
Pullmaster produces planetary winches for commercial fishing boats, caisson drilling equipment, pipe layers, tractor/skidders and dredges.