Marine Transmissions in Rhode Island
Factory Authorized, Full-Service Sales & Repair
At Rhode Island Engine Co., our marine transmission department specializes in sales, repair, and remanufacturing of ZF Marine, Hurth, Paragon, and Twin Disc transmissions.
We stock a wide range of parts.
Contact us
if you have questions, would like to purchase a transmission or parts, or to schedule transmission service.
We specialize in working with the following engine manufacturers.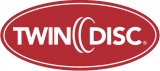 Twin Disc Marine Transmissions in Rhode Island
Twin Disc offers more than 30 different marine transmission models in a variety of configurations ranging from 35 to 2600 horsepower. From the smallest to the largest high-speed diesel-powered pleasure craft to a myriad of commercial boat applications, Twin Disc has marine transmission systems that precisely fit the horsepower and operating needs of each. Our standard marine transmissions feature helical gearing for quieter operation; hydraulic-operated and oil-cooled clutches for smooth, fast shifting; identical reduction ratios in forward and reverse, full power forward and reverse and minimal external plumbing. Some models are available with down angle output to provide near-level engine installation, a feature of particular interest to boat builders for optimizing space within the vessel. For additional space savings, remote mounted V-drive and direct-mounted V-drive models are available.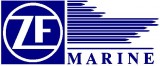 ZF Marine Marine Propulsion Systems &Transmissions in Rhode Island
Innovative propulsion systems for all types of ships. Boats have transported people and goods since man first started exploring his environment. Safety, reliability and efficiency have been steadily improved – especially since the invention of propulsion systems. ZF Marine, a leading supplier of marine propulsion systems for all types of vessels, is committed to continuous development using advanced technology and high quality standards.